Little Jacob at only 2 weeks new!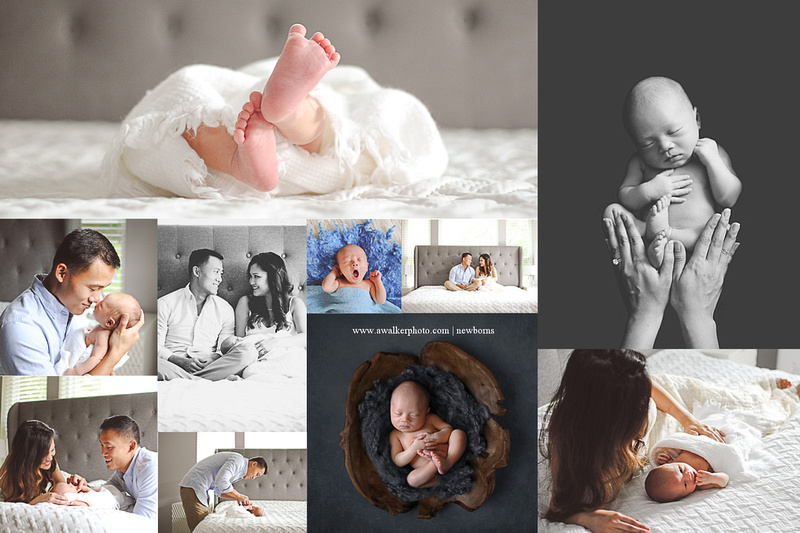 What to expect during one of my newborn sessions!
This session lasted just about 3 hours, which is very typical. I tend to plan newborn photography for mornings, when houses are brightest. We stopped for a feeding and for diaper changes. I always bring about 3 huge plastic tubs-full of newborn wraps, blankets, organic fluff, wood bowls, etc to choose from. You can let me know what colors you prefer and what floordrops you want me to use. I recommend Mommy and Dad wear very neutral clothing so the focus will be the baby in the photos - Some great clothing color choices would be whites, creams, shades of grays, shades of browns, shades of blacks, shades of very light blues. When in doubt, wear lots of white! Mommy should wear lace for texture. I bring some things, so no biggie if you don't have anything. I always bring my heater to create a light warm breeze for the baby, which will help baby to snooze. I ask that you turn off ceiling fans and turn off cold air conditioning if you keep your house very cold (babies will snooze soundly in a warm climate!). I turn off all house lights which will end up casting an orange tone to the photos, so I only use natural light (which means I will use the rooms of your house with the most natural lighting). Keep a towel handy for baby milky mouth dribble! Please don't clean your house for my sake; I won't even notice it's messy - I promise! New mommies are supposed to have very messy houses. If some clutter is in the way of a shot, like on a nightstand by a beautiful headboard, then I will move it to the floor, out of the shot. Simple fix! I'm easy-going and it will be an easy, relaxing time!
Greater Houston Area Natural Light Newborn Baby Lifestyle / Portrait Photographer Using Neutral Colors At Your Home For Classic, Timeless, Beautiful Photography You Can Frame In Your Home Year-Round, Serving Kingwood, Pinehurst, Atascocita Golf Club, Sugarland, Spring, The Woodlands, Baytown, Montrose, Memorial Park, River Oaks, West University Place, Atascocita, Atascocita Shores, Humble, Fall Creek, Summerwood, Eagle Springs, Katy, Downtown Houston, Uptown
Adrienne Walker Photography