ABOUT ADRIENNE WALKER
of AWalker Photography
The girl behind the lens!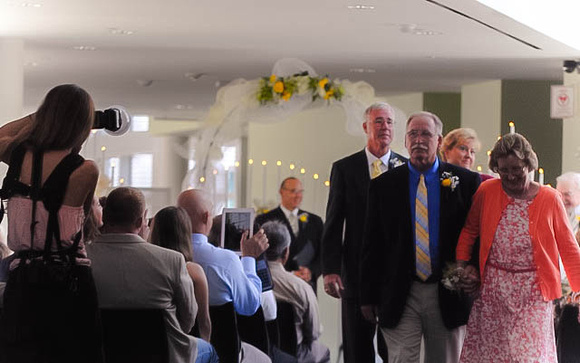 Above: Me (far left) photographing a wedding
Above: Me (bottom left), photographing a typical baby-turning-one session
Left: Me with my son at a park in Baytown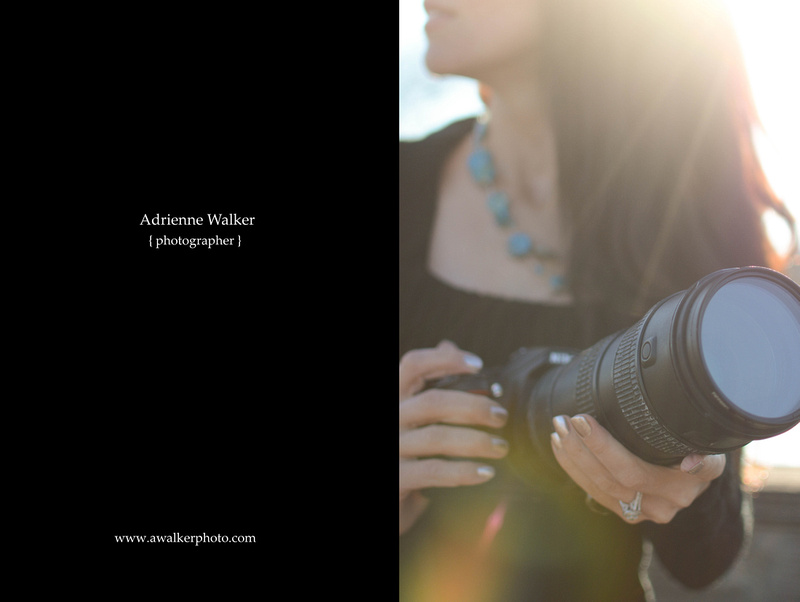 Above: Me with my favorite lens
Welcome! I'm Adrienne, a Houston photographer / light chaser, and photographer for Janie and Jack clothing store. My three little ones are my constant inspiration. My photography style for 2017 is leaning toward 35mm fine art film, which is very light-filled, airy, magazine editorial, detail-oriented, with a touch of grain. I like a photo session to tell a story, not just posed "say cheese" shots. I will ask you to hold hands and walk, play with the children, give an eskimo-nose kiss to your fiance, tickle your toddler, play peek-a-boo with the baby, etc. I also ask that you bring something from home: maybe your child's favorite book to read for a family session; maybe a lovely bouquet of flowers for an engagement session; maybe something from the nursery for a maternity session. I love "details" shots, so keep in mind I will get every little detail (so yes, get your nails done and engagement ring cleaned!).
Got a dog? I love animals and encourage you to bring yours!
I graduated from Baylor University with a Bachelor of Science in Mathematics with teacher certification in math for grades 6-12. I taught Trig then 6th grade math in North Houston for 5 years before pursuing my love for photography. I love math puzzles, watching mysteries with my hubby, spending time at the beach, reading, homeschooling my kids, and knitting. I knit all of the newborn hats and props myself.
Sessions with me are generally relaxed and fun. I try to make everything a game, getting genuine smiles out of everyone. I don't expect your children to be "on their best behavior." Don't feel bad if they are not being perfect angels on the day of your session. I don't expect them to be! I understand how toddlers have meltdowns. I have been through it all with my three! I have tricks and games to play during your photoshoot and won't stop until I get some smiles. I want your portrait session to be remembered as a fun day spent laughing, snuggling, and having fun.
My work has been featured in David's Bridal ads, Best City Weddings, Janie And Jack clothing store, KidNNected Magazine of The Woodlands, Houston Family Magazine, and Voyage Houston Magazine. And of course... in the hearts and homes of my fabulous clients!
Thanks for stopping by my website! I'm currently booking for summer 2017 and beyond.
P.S. I'm fun to work with :)
(http://getkidnnected.com/articles/meet-adrienne-mom-entrepreneur-of-adrienne-walker-photography)
Houston family photographers, Houston family photographer, Houston family photography, Houston modern photographer, Houston modern photography, outdoor Houston photography, Houston classy photography, cute Houston photography, best Houston photographers, best Houston photography, Houston newborn photographer, Houston newborn photography, best Houston newborn photography, best Houston newborn photography, best Houston family photography, best Houston maternity photography, best Houston maternity photography, Atascocita photography, Kingwood photography, best Kingwood photographers, Houston wedding photographers, best Houston wedding photography